Satisfaction Guarantee
Receive Only Exceptional Heating & AC Services in Houston
At our Service Company, we take pride in our work and strive to provide you with unsurpassed customer service. We know that when you're satisfied with the service you receive, you'll tell your friends, family, and coworkers. That's why we want all our customers to know that AirCon is on your side when it comes to your family's comfort and indoor air quality.
We protect your investment and eliminate any risk on your part with the strongest guarantees in the industry. From equipment, parts, and labor to your complete satisfaction, we have you covered. Our Houston heating and AC service company has been in business since 1969 and we plan to be here for many more years. You can have confidence in dealing with a company that can fulfill all your service needs for years to come.
Choose an HVAC Company Known for Excellence
For seven years in a row, we has been chosen by Angie's List because our customers consistently write excellent reviews for us, expressing their satisfaction with our services! We look forward to many more years of taking care of Houston area homeowners and their heating or cooling equipment.

Angie's List Super Service Awardour Service Company did it again! For the fourth year in a row, we have won the coveted Angie's List Super Service Award. 2013 was a great year for us as we saw growth in our company with the addition of a few new key employees. We gained lots of new customers, mostly through word-of-mouth referrals from the many satisfied customers who have either used us for years or just found us. We take that level of trust very seriously and if you are looking for your own 'go-to' heating and AC company in Houston, we look forward to meeting you and being of service anytime you need us.
BBB Pinnacle Awardour Service Company is an Accredited Business with the BBB – and has been since 2007. We are proud of our "A+" rating. In 2013, AirCon Service Company has won the BBB 'Pinnacle Award'. Owners Derek and Kim Stewart went to the BBB Awards luncheon on May 8, 2013, to receive the 'Award for Excellence' and were surprised when Dominique Sachse of NBC presented them with the Pinnacle instead! Only one of each type of business wins this award each year and AirCon won by the grace of God and the consistent hard work and caring attitudes of all AirCon employees. AirCon has been named a BBB Winner of Distinction since 2011 – and was proud to obtain this honor again in 2018.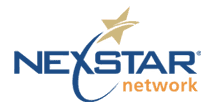 NexstarIn 2004, 2005, and 2006, AirCon Service Company received Nexstar Network's "Top 10 Companies for Customer Satisfaction" award. This means that out of all the Nexstar members across the nation, AirCon was in the top 10. Nexstar Network is an elite group of contractors dedicated to customer satisfaction and best business practices.
Houston Fast 100 – AirCon
our Company was honored as one of the 100 fastest growing private companies in the greater Houston area at the 2018 Fast 100 Awards luncheon at the Hilton Americas downtown. The Houston Business Journal coordinated the event. Companies on the Fast 100 List must have operated for at least five full fiscal years by December 31, 2017, be headquartered in the Houston area, earned at least $1 million in revenue for fiscal year 2017, and be for-profit and privately held.
Their independent plumbing, electrical, heating, cooling installation and repair businesses members deliver:
Top-quality results
A solid, fixed price before any work begins
Competent, highly professional service
Respect for your time and your property
Proven trustworthy and responsible
Nexstar members pledge a Code of Ethics to deliver customer satisfaction, add value and model social responsibility.
Below is Nexstar Network's Code of Ethics:
We always perform our work with objectivity, competence, and integrity
When we promise excellent service, we deliver through value-added services
We complete the job according to technical and safety codes or better
We take the time to understand each of our customers' unique situation and objectives so we can provide technical recommendations that are most beneficial to them
We respect our customers' homes and properties, leaving them as clean as we found them